Grace Holt Memorial Award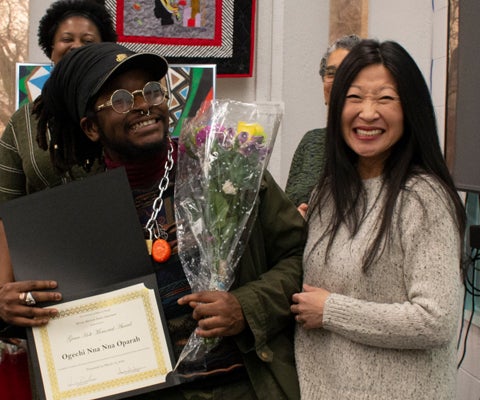 The Grace Holt Memorial Award honors undergraduate and graduate students who have worked actively to improve the lives of black people. Eligible students must have a demonstrated commitment to the field of Black Studies issues of racial justice and a minimum grade point average of 3.0. The winner of this competition will receive a $1000.00 award.
Application and materials are due by March 27, 2023.
Application Process

Submit a copy of your transcripts. (Official copies are not necessary)
Contact prospective recommenders to submit Letters of Recommendation.
A complete application must be submitted on SnAP  by the deadline.

Required Application Materials

Two (2) letters of recommendation
A brief essay
Transcripts (Official copies are not necessary)
Completed Application Form on SnAP
For more information or questions about the Grace Holt Memorial Award, please contact:
Briana Hanny
Assistant Director
Black Studies
University of Illinois at Chicago
601 S. Morgan Street, (MC 069)
Chicago, IL 60607-7112
(312) 996-3542