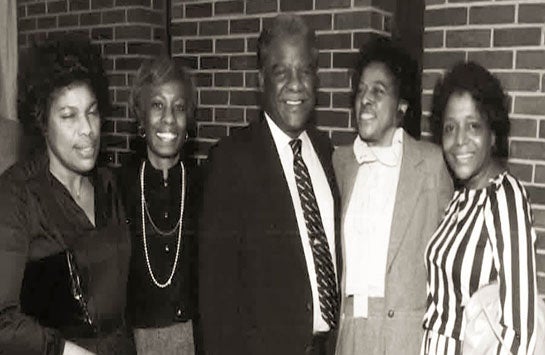 Grace Holt was a University of Illinois at Chicago professor for 22 years. Professor Holt was active in the UIC community throughout her career and became involved in women's and African-American issues at the national level. She was a pioneer both for promoting the view of Black English as a dialect of standard English and for developing a black studies curriculum. For more information of her life and legacy at UIC, see the links below.
Professor Holt was born in Union, South Carolina, in 1922. She graduated from Spelman College in 1942 and earned a teaching certificate from the University of Chicago. From 1949-1969, she taught in the Chicago Public Schools. While teaching elementary school, she also earned her master's degree in speech and communication from Northeastern Illinois University. She came to the University of Illinois at Chicago Circle Campus in September 1969 as an Associate Professor of Speech and Theatre.
She was appointed to establish UICC's Black Studies Program in 1971. In 1974, she was appointed the first director of the Black Studies Program; she remained director until 1986. Professor Holt organized UIC's first Black History Month activities, founded the Black History Month Planning Committee, and chaired the committee for many years.
Professor Holt retired from UIC in 1990. Grace Holt died in Chicago in 1991.