Promise Prize
The Marie Nesbitt Promise Prize was established by the family of Marie Nesbitt in honor of her memory and is supported by the Change Create Transform Foundation. Each year, the faculty of the Black Studies department nominates a student who most demonstrates academic excellence, leadership, excellent scholarship, and/or community engagement.
Students chosen as Promise Prize Scholars receive a scholarship and an invitation to the Change Create Transform Foundation's Annual Event & Leadership Summit Weekend Retreat.
Please visit the Change Create website to learn more about the Change Create Transform Foundation and the Marie Nesbitt Promise Prize.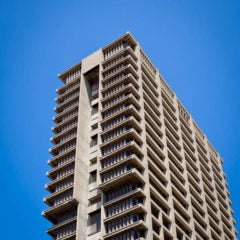 Congratulations to the Department of Black Studies 2022 Promise Prize Scholar Zia George!
Check out past Promise Prize Scholar interviews below. Click on the year to learn more about each student.