Employment Opportunities
The Department of Black Studies is hiring for the 2023-2024 academic year. Please review the open positions below for application instructions.
Fall 2023 Instructor -- BLST 100 Dual Credit Course Heading link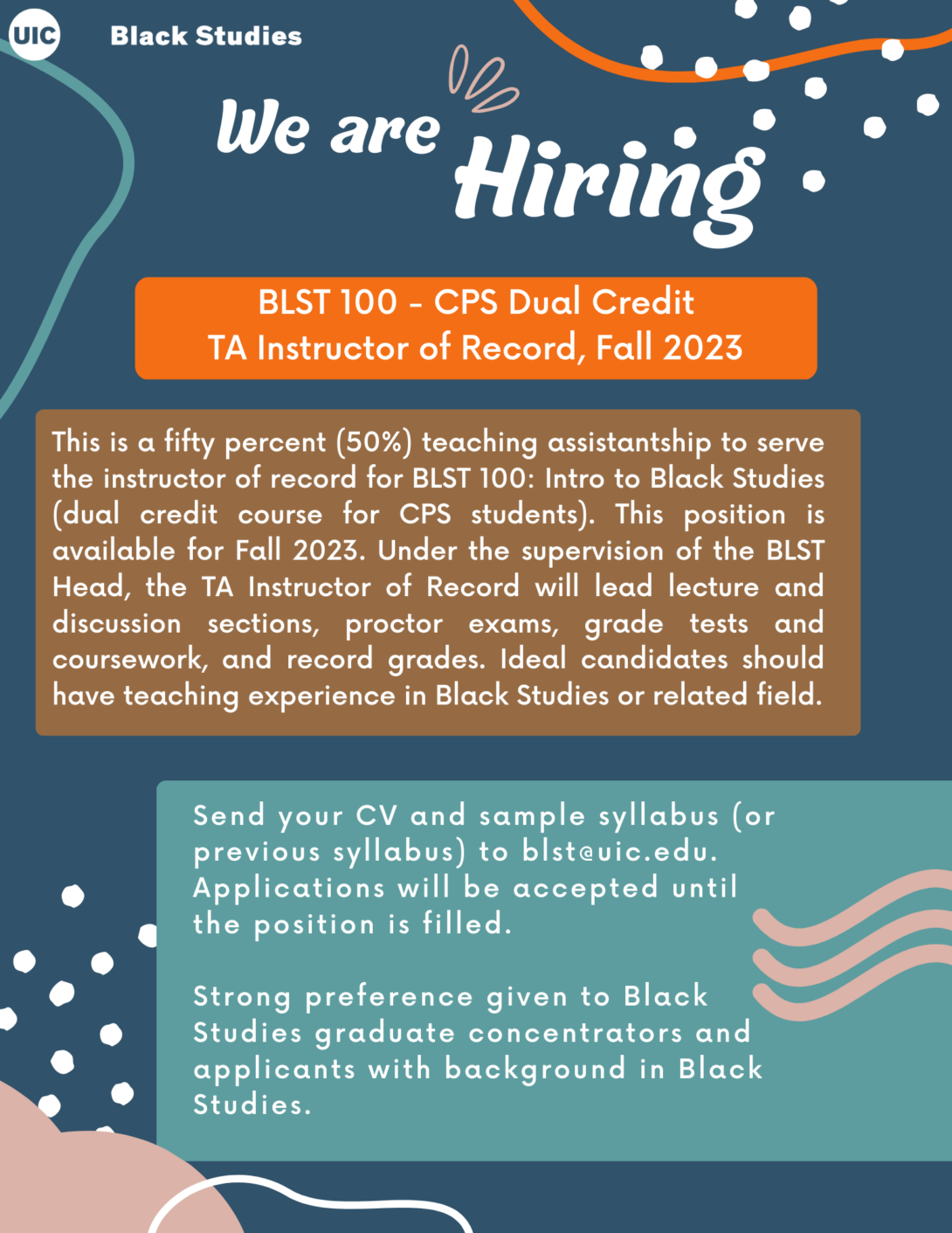 The Department has partnered with the UIC Community Centers and the UIC Office of High School Engagement to offer BLST 100 (Introduction to Black Studies) for CPS high school students. We are looking for an instructor for the course!
This is a fifty percent (50%) teaching assistantship to serve the instructor of record for BLST 100: Intro to Black Studies during for Fall 2023. Under the supervision of the BLST Head, the Instructor of Record (TA) will lead lecture and discussion sections, proctor exams, grade tests and coursework, and record grades.
The course is scheduled for in-person instruction during Fall 2023 on TR 2:00 pm to 3:15 pm.
Ideal candidates should have teaching experience in Black Studies or related field. Strong preference given to Black Studies graduate concentrators and applicants with background in Black Studies.
To be considered for the position, please email your resume and a sample syllabus (or previous syllabus) to blst@uic.edu. Applications will be accepted until the position is filled.
Black Studies Administrative Graduate Assistant -- AY 2023-2024 Heading link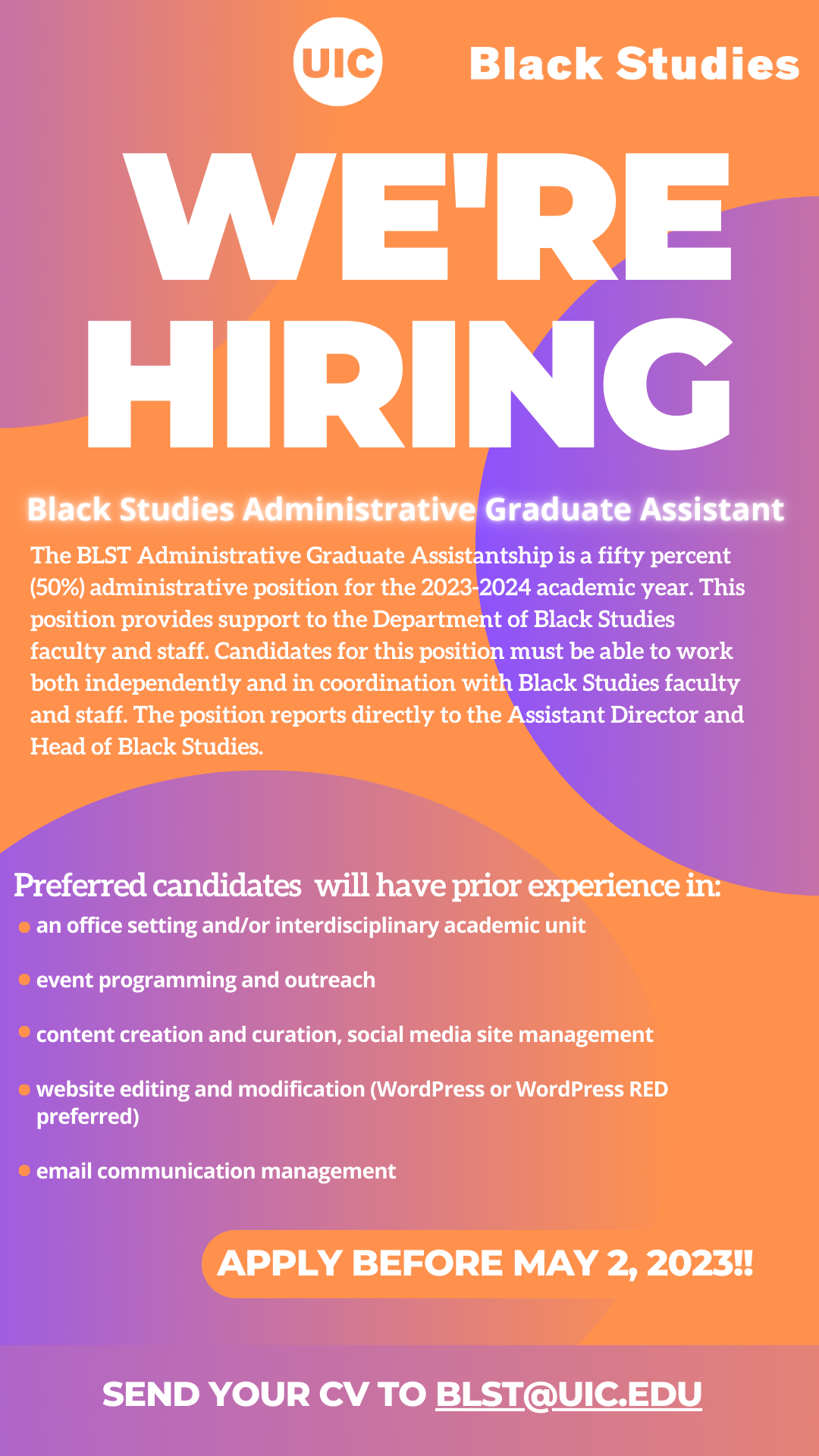 The BLST Graduate Assistantship is a fifty percent (50%) administrative position for the 2023-2024 academic year. The person in this position provides support to the Black Studies faculty and staff. Preferred candidates will have prior experience in:
an office setting and/or interdisciplinary academic unit
event programming and outreach
content creation and curation, social media management
website editing and modification
email communication management
Applications received before May 2, 2023 will be given preference.  
To apply, applicants can email their CV/resume to BLST Assistant Director, Briana Hanny, at blst@uic.edu.
Questions? Please send them to blst@uic.edu.