Feb
7
2023
Afro-Peruvian Gastronomic Knowledge and Practices, Mg. Angie Edell Campos – Peru
Talkback Tuesday Series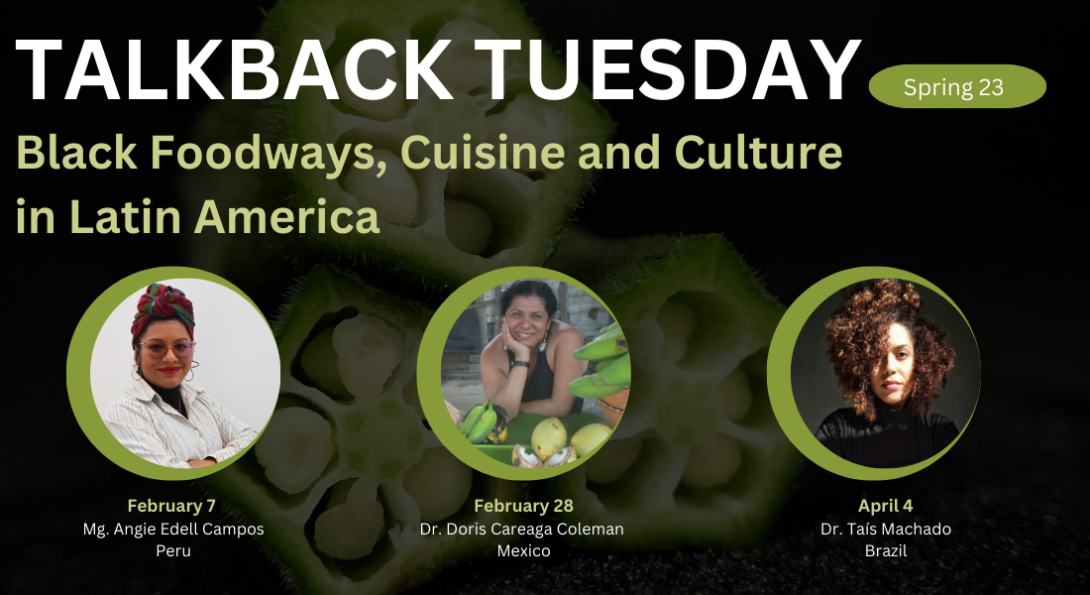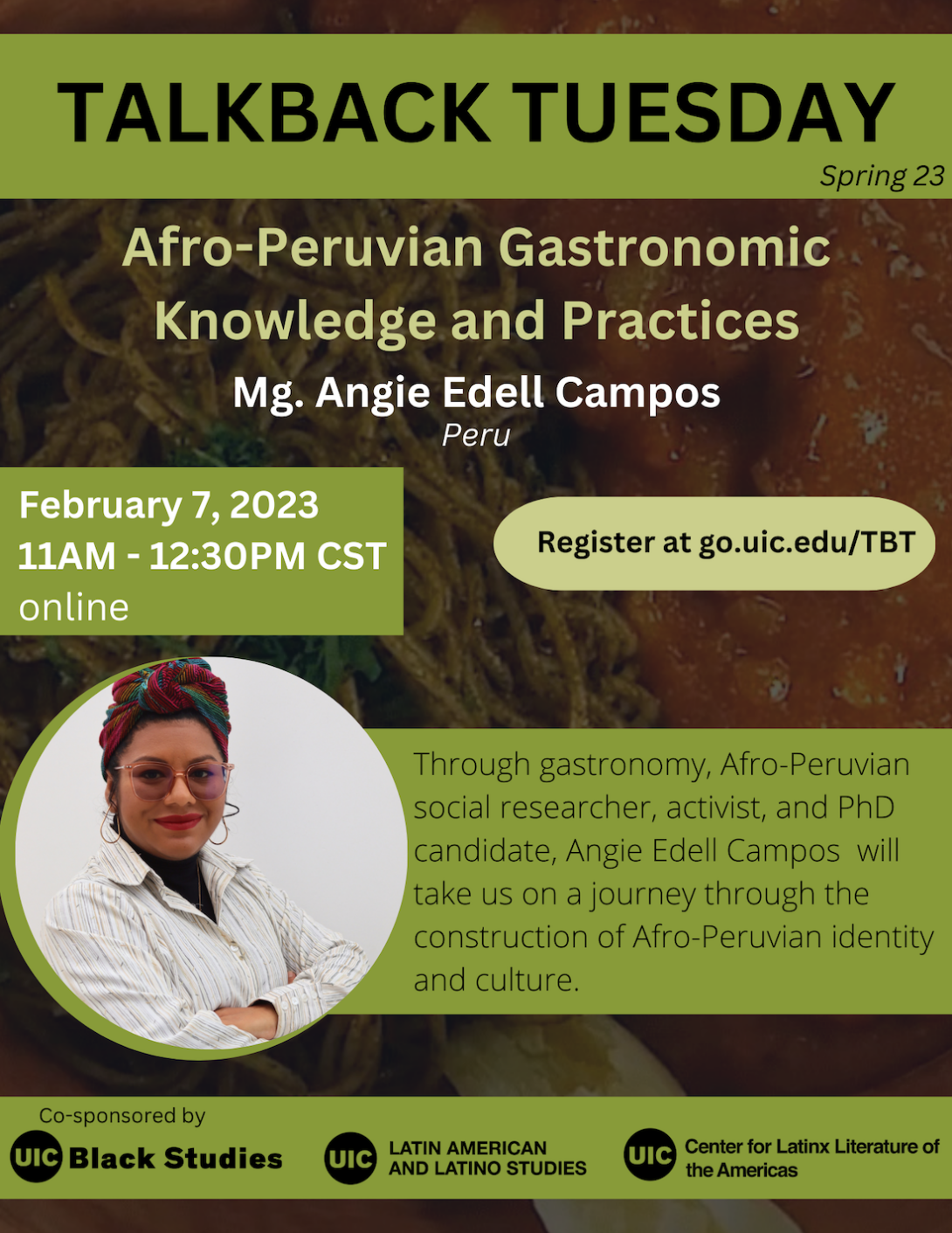 Afro-Peruvian Gastronomic Knowledge & Practices , Mg. Angie Edell Campos - Peru
Through gastronomy, social researchers, activist, and PhD candidate Angie Edell Campos, will take participants in a journey through the construction of Afro-Peruvian identity and culture. We will learn about dishes that are national flags and are part of massive celebrations as well as dishes that have been passed from generation to generation and today are intangible heritage of the Afro-Peruvian culture.
The Afro-descendant presence in Peru dates back to the arrival of the Spaniards and the foundation of the Colony during the first half of the 14th century. As a result, today we find a fusion of elements adopted from the different African cultures from which the enslaved subjects came, in addition to the expressions of enslaved and free Africans and Afro descendants that came from Spain and the Spaniards themselves, together with local cultural elements.
About the Speaker
Angie Edell Campos Lazo is an Afro-Peruvian social researcher, activist and PhD candidate in social sciences with mention in social anthropology at the Centro de Investigación y Estudios en Antropología Social CIESAS-Occidente, Mexico. Master's degree in Community Development from the State University of Midwest Paraná UNICENTRO, Brazil. Degree in Social Work from the Universidad Nacional Federico Villarreal in Peru.  Executive Director of Ashanti Peru Peruvian Network of Afrodescendant Youth and Director of the International Institute of Afrodescendant Research. Her research focuses on Afro-Latin American women, epistemic racism and human rights.
To gain access to the Zoom link for this event, please register using here: https://uic.zoom.us/meeting/register/tZcld-2gqjsvHdci7TahwUzoVyc1S-d-fXMw 
To gain access to the Zoom link for other events in the series, go to: go.uic.edu/TBT.
We look forward to seeing you there!