Faculty Spotlight: Professor Jaira Harrington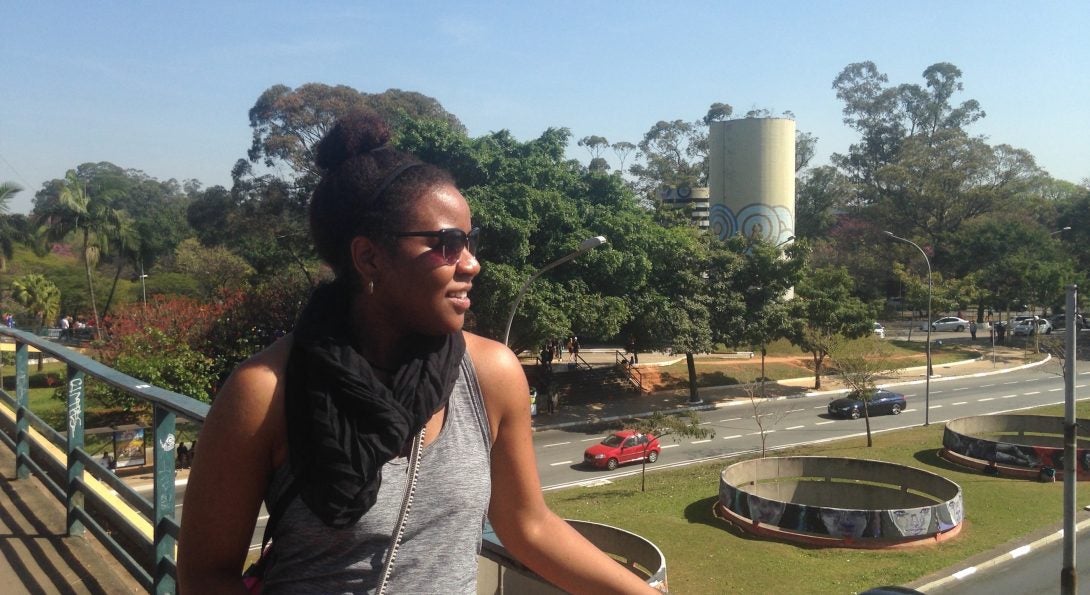 Conducted in Fall 2021, Jaira Harrington speaks about her time as a new professor in UICs Black Studies Department.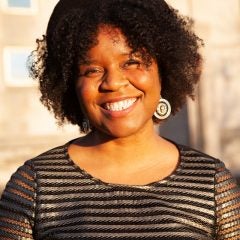 "…the beauty of the Black Studies tradition is its respect and reverence for interdisciplinarity."

Dr. Jaira J. Harrington is an Assistant Professor of Black Studies at the University of Illinois Chicago.

|
As a new professor within Black Studies, what are you looking forward to doing within the department? What courses are you most excited to teach/bring to students at UIC?
I am looking forward to putting a fresh spin on some of our traditional courses like Introduction to Black Diaspora Studies. I anticipate leading discussions on Black populations in Latin America that are responsive to the challenges of the present moment. I currently teach "The Politics of Blackness in Latin America" and I will offer the graduate-level course, "Global Black Feminisms".
Could you expand upon how your research interest fits within the sphere of Black Studies?
My research that focuses on paid household domestic work in Brazil centers the racial, gender and class politics of their union organizing. Anti-Blackness is global and the intersecting identities of marginalized groups only compounds the struggles of daily life. And yet, the community thrives.
You're from Chicago, how does this impact your teaching at UIC?
UIC campus is familiar territory. As a pre-teen, I participated in summer sports camps to channel my inner Naomi Osaka, Serena Williams, Jasmine Camacho-Quinn, and Candace Parker. Shortly thereafter, my mom would enroll my younger sister and I into the UIC Early Outreach Program which focused mainly on tracking students of color in the health and medical sciences. I wasn't personally interested in pursuing medicine, engineering or the natural, physical or biological sciences, but keeping an open mind allowed me to see why some people would choose that path. Beyond UIC, I had always been active in the westside Chicago community as a youth volunteer in neighborhood media journalism, education, and food access. With time, my spirit led me down the social sciences path, while I kept my personal passions for exploring music, crafting art, speaking languages, and athletics ablaze. I'm still growing and changing all the time.
As an educator, I hope to cultivate that lifelong curiosity in my students. As a human being who has encountered trauma, loss, and grief along life's journey, I embrace this perspective wholeheartedly. If there is nothing else to learn about these past few years, we cannot take time for granted. It's never too late to celebrate and discover a new part of yourself.
I also find that I can uniquely relate to some UIC students. I was born in the North Lawndale community, while my family is concentrated in Austin and West Garfield. I am an alumna of Chicago Public Schools. I am a first-generation college graduate from Spelman College. I have also lived, researched, and traveled all over the US and the globe. Some of my students share similar experiences and will understand the subtle differences in living between multiple worlds as a BIPOC. For the record: I say pop, not soda. I like mild sauce, not Sriracha. If you know, you know. Do what works for you!
All that to say, Chicago raised me to have a strong sense of self. I hope to pass on that mindset to my students to push boundaries and create new worlds. It is my desire that they courageously define themselves for themselves as many times as they wish. I hope they discover their core values while also being open to deep reflection and the wisdom of lived experience. You can be as multifaceted as you wish for a lifetime. I know I will be leading by example. Last year's professor is not this year's professor. Keep up!
What has motivated you to teach within the Black Studies department?
In a phrase: "intellectual freedom". Yes, my formal training is in Political Science. However, the beauty of the Black Studies tradition is its respect and reverence for interdisciplinarity. In Black Studies, my research and teaching can conceptually reflect the versatility and diversity of the Black communities with which I engage. "Politics" doesn't have to look one way and I can freely grapple with those complexities. I can pursue interests that align with my research and teaching, while also having the freedom to explore without feeling the pressure to conform.  
Which courses are you teaching this semester?
I am teaching an online cross-listed undergraduate course, "The Politics of Blackness in Latin America." So far, so great! This semester's students in Black Studies (BLST) and Latino and Latin American Studies (LALS) have a synergy like none other. In light of 2020's clarion call to value Black life globally, my BLST and LALS students expressed a sincere desire to learn more about the triumphs and struggles of Black communities in Latin America. We share open dialogue that is informative, restorative, reflective and provides a space for deeper analysis of the long impacts of colonialism, slavery, and imperialism on Black folks in the Western Hemisphere.
How has the transition from virtual to in-person courses been for you?
My previous in-person teaching has always had an online component. I'm a Millennial. I'm not new to this, I'm true to this! Much of my life was a part of technological advancements in apps, cell phones, computers, rapid communication, and virtual connection. The ongoing challenge of a deadly global pandemic requires innovative strategies to pivot. We are in a brave new world. While I view the remote learning response as an opportunity to rise to the challenge of a public health crisis, I am also more convinced that we need to have more options for learning than fewer. The rush to return to "normal" isn't universally beneficial. Frankly, "normal" never was. Our most vulnerable UIC community members–people with disabilities, struggling parents and caregivers, those who are economically hard-hit and psychologically coping with all that has happened–could benefit from an openness to a diversity of class modalities. Many of my currently enrolled students wanted a fully virtual option. However, I enjoy the experience of in-person classrooms as well. There is something magical and intangible about the "ah-ha!" moments and facial expressions that don't easily translate to a Zoom square. But I'm flexible. I'm going to keep on bringing the quality teaching–online, hybrid, or in-person. Can't keep a committed prof down, you know?
What would you say to a student who is thinking about majoring or minoring in Black Studies?
Don't hesitate to try a sampling of our courses. Talk to faculty and gain some perspective on how our coursework could fit your goals. Whatever you decide, it will be an enriching experience and we look forward to guiding you. Come join us!